2016 was another good year for me on RedBubble. I had a total of 93 images receive a combined total of 228 features. So I thought I'd take the time today to post my five most featured images on RedBubble in 2016.
My most featured image in 2016 on RedBubble with
fourteen
features was this image of the iconic Canadian tour boat, Maid of the Mist, at the base of the Canadian Horseshoe Falls, Niagara Falls, Ontario, Canada.
Into the Mist
My second most featured image with
eight
features was a digital painting of Indian Harbour, Nova Scotia, Canada.
Indian Harbour - painted
My third most featured image with
seven
features was a digital painting created from original photo taken at the Ammonoosuc River in Littleton, New Hampshire, USA.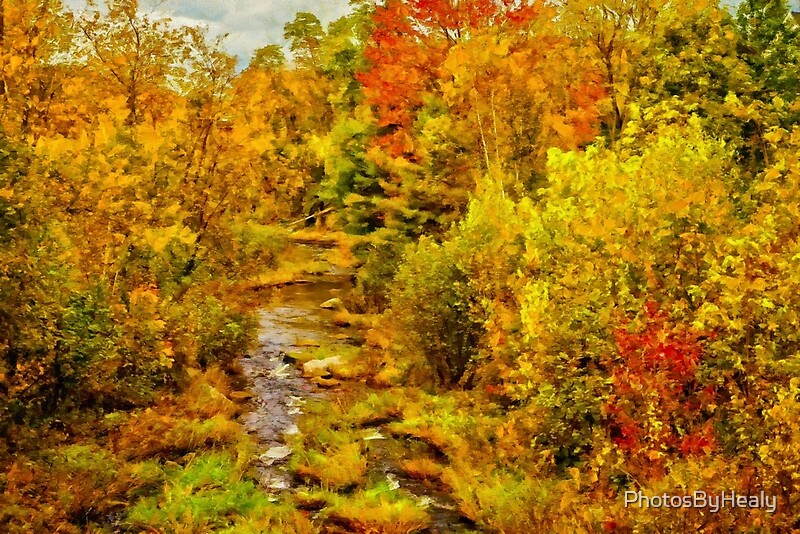 Autumn on the Ammonoosuc
Coming in at fourth place with seven features is this digital painting of Autumn along Lake Ontario at Glenora, Prince Edward County, Ontario
Autumn by the Lake
Fifth place actually has a tie as both images also have seven features each. The first is a digital painting created from an original photo taken looking west along Ste Catherine street at McGill College avenue – Montreal, Quebec, Canada.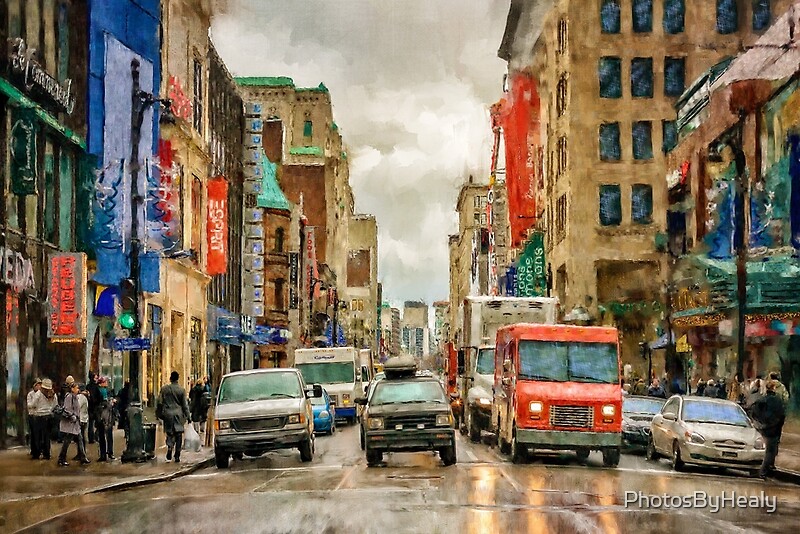 On you Mark - Painted
The final entry here is an image of a miniature rose photographed at the Montreal Botanical Gardens, Montreal, Quebec, Canada.
If Yellow means Friendship, and Red means Love, a red tinged yellow rose must mean 'More than Friends'.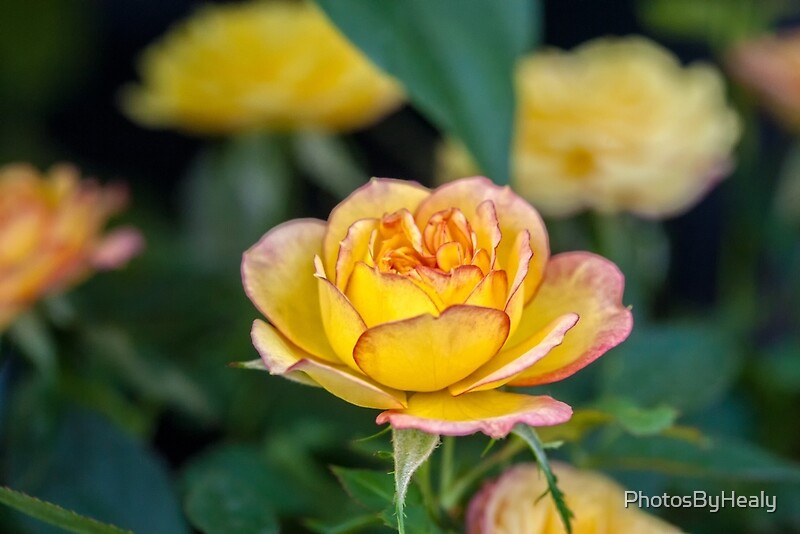 More than friends
Clicking on any of the above images will bring you to my RedBubble pages where one could, if they so desired, purchase the images on numerous products such as a Greeting Cards, Fine Art, Canvas or Framed Prints and Posters, cellphone cases, throw pillows and tote bags and more.
Please feel free to leave comments.
Thanks for looking. And please stop by again