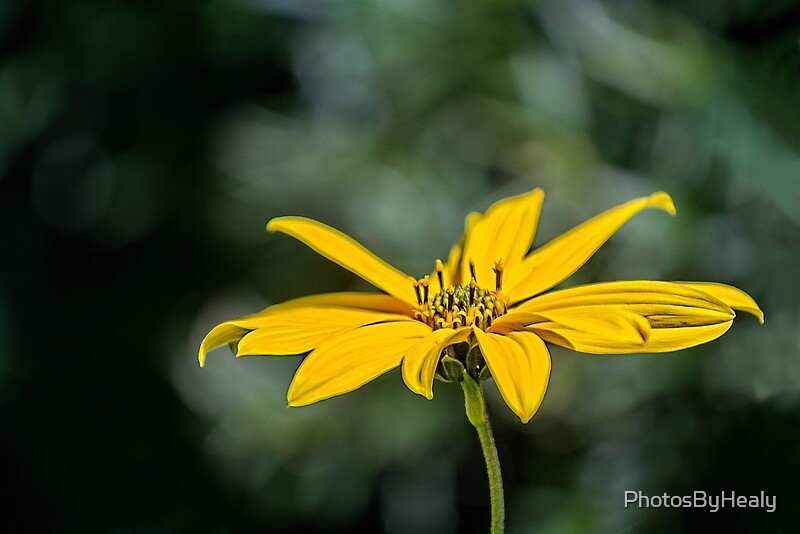 Jerusalem artichoke
A Jerusalem artichoke (Helianthus tuberosus) photographed in a neighbour's garden.
Camera: Canon EOS 5D; Lens: Canon EF-24-105mm f/4.0L IS USM; f/13.0 @ 1/350 sec; ISO 800; Focal Length: 24mm

The Jerusalem artichoke (Helianthus tuberosus), also called sunroot, sunchoke, earth apple or topinambour, is a species of sunflower native to eastern North America, and found from eastern Canada and Maine west to North Dakota, and south to northern Florida and Texas. It is also cultivated widely across the temperate zone for its tuber, which is used as a root vegetable.
Click on the image above to purchase it from my RedBubble site on a number of products ranging from Wall Art to Phone Cases and Home decor and more.